Myrtle Beach Marketing. How important is Mobile Marketing to your business
Businesses without a Mobile Friendly Website Are losing Business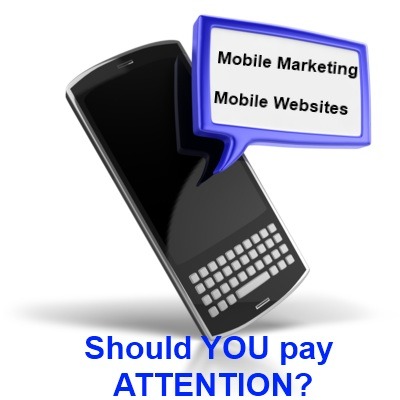 Do you need a mobile marketing strategy?
Does your Business have a mobile ready website? Businesses in Myrtle Beach are saying they now get more mobile web traffic then main website traffic.
If you are not familiar with mobile websites and text marketing also called SMS marketing your businesses is falling behind.
Have you seen QR codes on Real Estate Signs, Print material and other advertising? Have you seen it used online in video and social media, it is everywhere.
WHY?
Because you and I are never more then a few feet away from our cell phone/smart phone at any time. When you leave the house you grab your Keys, your wallet/purse and your cell phone or smart phone.
Over 91% of all text messages get opened, compare that to email or other marketing methods
Businesses interested in marketing and actually reaching there clients are flooding to get into the space to reach you the potential client.
More information on Local Mobile Marketing Optimization in Myrtle Beach or
QR Code Readers for Android, Blackberry, iPhone, Windows Mobile, and Nokia
To learn More about other Myrtle Beach Marketing for Local Business and Real Estate Professionals and get your business online score and see where you stand. This is a FREE report and will tell you where and why your score is where it is at so you can fix it. Webmaster Tips 'n' Tutorials: Free tools, code and resources on web design, HTML, Javascript and Internet marketing.